Every child wants to communicate. Every single sound which your child makes is language. Sometimes, you may not understand your child's language or communication but your child is trying to talk to you. Communication problems can frustrate your child which further leads to behavioural problems. So, it is very important to understand your child and try to figure out what your child is trying to say. Provide a quiet environment so that you both can communicate and it is also very important for the baby's language to grow.
As we know, the baby's first need for communication is that he is alive. Very shortly after that, he is hungry. Communication is the baby's most critical need. All sounds by your child is language. When a mother knows and understands this fact then she will begin to listen to her baby and learn what he has to say. Baby keeps looking for a way to communicate if he will get our attention, he will ultimately succeed. 
Few ways to improve a child's speech and communication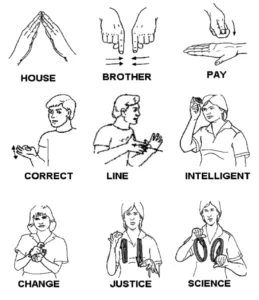 Sign Language –  To improve the quality of life, if your child has little or no speech you can also introduce alternatives to speech such as sign language. Babies can learn sign language. Sign language is one-step forward that support communication. Sign language does not impair speech but it helps. The main purpose of sign language is to help the children. Babies can learn sign language? Yes, babies can indeed learn sign language and this gives them another way for communication. You can learn simple sign language and you should teach your baby too. He will learn quickly. It will help him to speak sooner and better, and it will be important to get him back to normal development.
Choice Board – If you do not know sign language then you can use your precious time to teach your baby to use a simple choice board instead of sign language. This is the best way of communication and it helps to bring you and your baby closer together.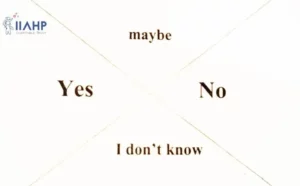 Similarly, as the sign language, the choice board helps in communication it does not impair speech. The goal of the choice board is to discover your baby's needs and wants with very easy "yes" and "no" to gain your baby's confidence and experience. After that, you can make choices for choice boards more specific and sophisticated.
If your special needs child having problems in speech and language development IIAHP Therapy Center therapies helps your child to improve their speaking skills with our foreign-based therapies. 
To know more about sign language you can click here for detailed video.